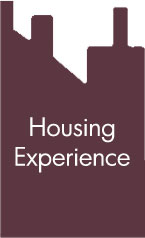 We offer detailed tenancy management support for our clients as an organisation who understands all deal of their vulnerability. Providing tenancy sustainment service with a mentoring program in place on one 2 one basis and group session which is one of the biggest contributory factors to our success in preventing of homelessness, re-offending, and alleviation of poverty within our communities.
Our experience extends to quality employment advice-IAG to establish client match to project eligibility criteria's including overview of client background, aspirations, skills, career Action Planning, CV was written, better off benefit calculation, CRB checks (where applicable) and appropriate referral to employability skills training (NOCN Level 2)
We adept at developing external partnership team working and have worked with agencies such as Jobcentre Plus, to help clients get back to work, Voluntary and Community Groups to arrange work placements and clients training needs.
We Create more awareness within private landlords to increase the number of private landlord working in partnership with us. Promote enterprise and entrepreneurship, providing support for our clients, particularly young family/ people, to set up their own businesses and exploring how we can use our community facilities and links to other organisations to assist them.
Create opportunities for young people to maximize their potential and take advantage of the opportunities London has to offer through engagement in civic life and in a range of educational, music industry, cultural and leisure activities – Register our clients with Business centers within for provision of workspaces for young social entrepreneurs.
Building on community hubs as centers of wide-ranging community development activities our understanding of local neighborhoods and the barriers people face in their day-to-day lives will enable us to work closely with our customers, tackling the issues impacting our communities head on and focusing on what works.
We aim to be a thought leader in our sector and will combine intellect with action to create innovative and practical solutions. We will carry out evidence-based research to understand the position in our communities and how we can best focus our resources to make the greatest difference.
Transforming lives, Transforming Communities : Charity No: 1160154